Chemical Peel Columbus, Ohio
The Transformative Power of Chemical Peels
Embark on a journey of skin renewal with SaVéSkin Medi Spa's Chemical Peel treatments. In the bustling city of Columbus, Ohio, where the pace is fast and the demands are high, it's crucial to take a moment for yourself. Our Chemical Peel services are designed not just as a skincare routine but as an indulgent experience that rejuvenates both your skin and spirit.
🌿 The Art of Chemical Peels: A Personalized Approach
At SaVéSkin, we understand that no two skins are alike. Our philosophy centers around the belief that skincare should be tailored to individual needs. Our estheticians take the time to understand your skin, its unique characteristics, and your specific concerns. This personalized approach ensures that each Chemical Peel is not just a treatment but a customized experience crafted for you.
🌟 Professional Expertise at Your Service
Your skin deserves the best, and that's precisely what our team of skilled estheticians provides. With years of experience and a commitment to ongoing training in the latest skincare techniques, our professionals at SaVéSkin Medi Spa are dedicated to delivering exceptional service. From the moment you step into our spa to the final results of your Chemical Peel, you're in the hands of experts who prioritize your safety, comfort, and satisfaction.
🏰 State-of-the-Art Facilities for Your Comfort
Enter a realm of tranquility as you step into our modern and soothing spa environment. SaVéSkin is not just a skincare destination; it's an escape from the demands of daily life. Our state-of-the-art facilities are designed to provide you with a premium skincare experience. Immerse yourself in an atmosphere of relaxation and luxury as you prepare to rejuvenate your skin.
✨ The Promise of Visible Results
The primary goal of our Chemical Peel treatments is to unveil the radiance that lies beneath the surface of your skin. Bid farewell to dull and tired skin, and welcome a refreshed and revitalized complexion. The transformative power of our Chemical Peels goes beyond the surface, addressing concerns such as fine lines, wrinkles, acne scars, and uneven texture. Your journey with SaVéSkin is not just about skincare; it's about witnessing visible, tangible results that leave you looking and feeling your best.
🌟 Beyond Chemical Peels: A Holistic Approach to Skincare
At SaVéSkin Medi Spa, our commitment to skincare extends beyond Chemical Peels. Explore our comprehensive range of skincare services designed to pamper your skin and enhance your natural beauty. Whether you're looking for nourishing facials, targeted treatments for specific skin concerns, or expert advice on a home skincare regimen, our estheticians are here to guide you.
🌺 Nourishing Facials: An Oasis for Your Skin
Step into a world of relaxation with our nourishing facials. Tailored to address various skin types and concerns, our facials are a blend of expert techniques and premium skincare products. Indulge in a pampering experience that not only rejuvenates your skin but also calms your mind and uplifts your spirit.
🎯 Targeted Treatments: Precision for Specific Concerns
If you have specific skincare concerns, our targeted treatments are here to address them. Whether it's acne management, anti-aging solutions, or skin brightening, our estheticians employ advanced techniques and products to provide precise and effective solutions. Your skin deserves focused attention, and that's exactly what our targeted treatments deliver.
🛍️ Expert Skincare Guidance: Your Personalized Regimen
Achieving and maintaining healthy, radiant skin goes beyond spa treatments. Our estheticians at SaVéSkin Medi Spa are here to provide expert guidance on a personalized skincare regimen that suits your needs and lifestyle. From selecting the right products to establishing a routine that works for you, we're dedicated to supporting your skincare journey beyond the spa.
What is VI Peel?
Get your VI Peel treatment in Gahanna, Ohio. Vi Peel contains a synergistic blend of powerful ingredients suitable for all skin types. This peel will help to improve the tone, texture, and clarity of your skin and provide anti-aging benefits. Tightens skin, smooths texture, and brightens tone. Specifically formulated to rejuvenate and help prevent future damage to the skin. A great first-time peel for all age groups who want fresh, healthy, radiant skin. Learn more about Vi Peel treatment in Columbus, Ohio.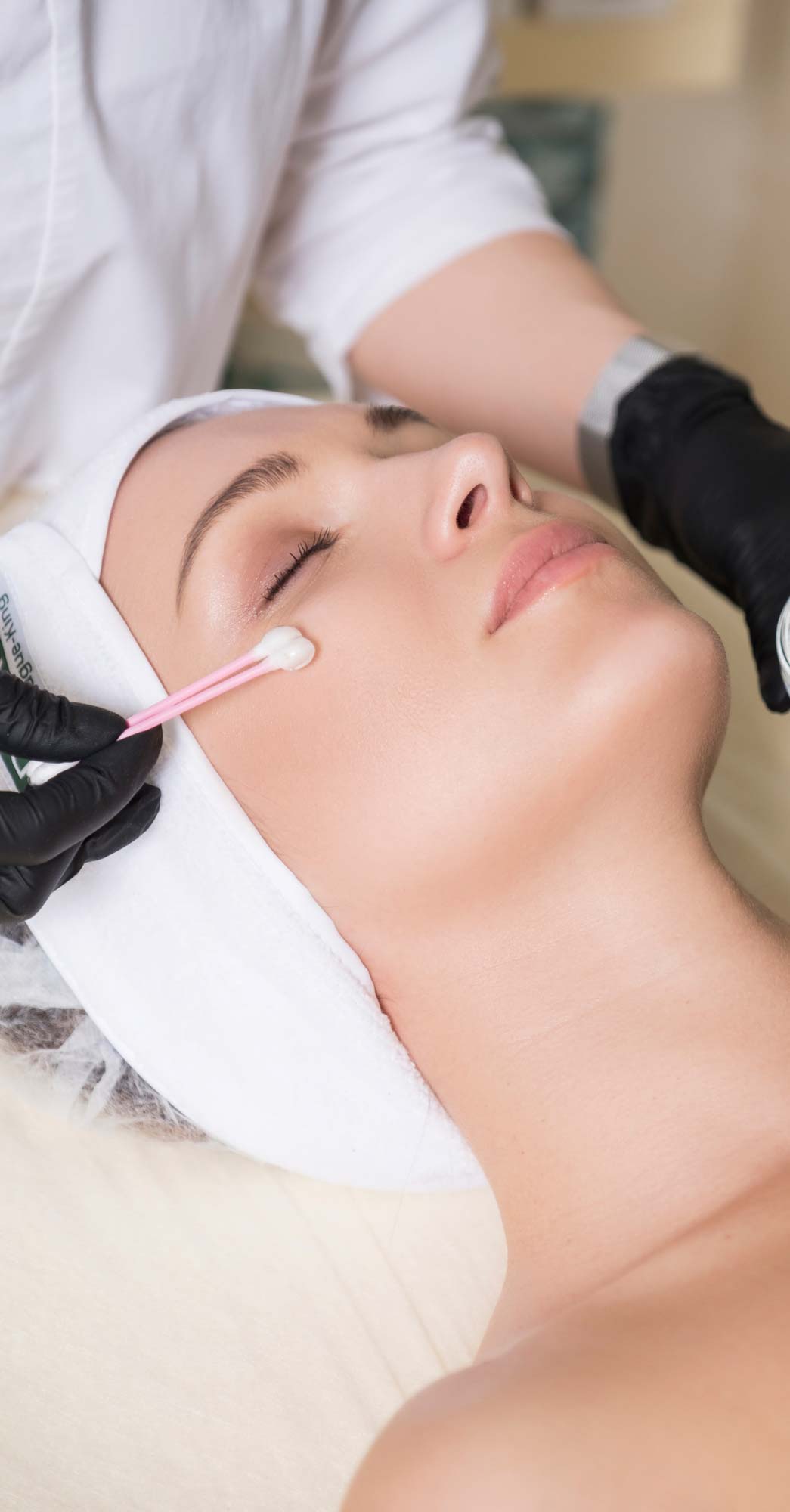 Chemical Peel Columbus, Ohio
Average rating:
0 reviews