What is Vi Peel? A chemical peel treats the outer layers of skin to reveal a smoother, glowing, and more even skin tone. Who is it for? This treatment is appropriate for everyone regardless of age, skin type or skin color. Vi Peels are custom selected to suit your skin's specific needs, including: fine lines, wrinkles, sun damage, pigment irregularities, acne, and acne scarring.
(Pssst… A peel can also be used on other parts of the body, including the neck, chest and hands!)
A Vi Peel will reveal brighter, smoother and tighter looking skin for any skin type with minimal downtime and mild peeling for up to 5 days. This peel not only works to exfoliate dead skin cells on the outer surface of the skin, but also works in the deeper layers to boost collagen production, improve elasticity, diminish lines and wrinkles and reduce irregular skin pigmentation. Lastly, it works to restore hydration, enhance the skin's protective barrier and prevent future damage.
What is VI Peel?
VI Peel contains a synergistic blend of powerful ingredients suitable for all skin types. This peel will help to improve the tone, texture, and clarity of your skin and provide anti-aging benefits.Tightens skin, smooths texture, and brightens tone. Specifically formulated to rejuvenate and help prevent future damage to the skin. A great first-time peel for all age groups who want fresh, healthy, radiant skin.
VI Peel for Skin Concerns
Sensitive Skin
Early Signs of Aging (Ages 20+)
Rough Texture
Keratosis Pilaris
VI Peel Benefits
Restores a more even skin tone
Smooths away rough skin
Reduces the appearance of fine lines and wrinkles
Reduces the appearance of Keratosis Pilaris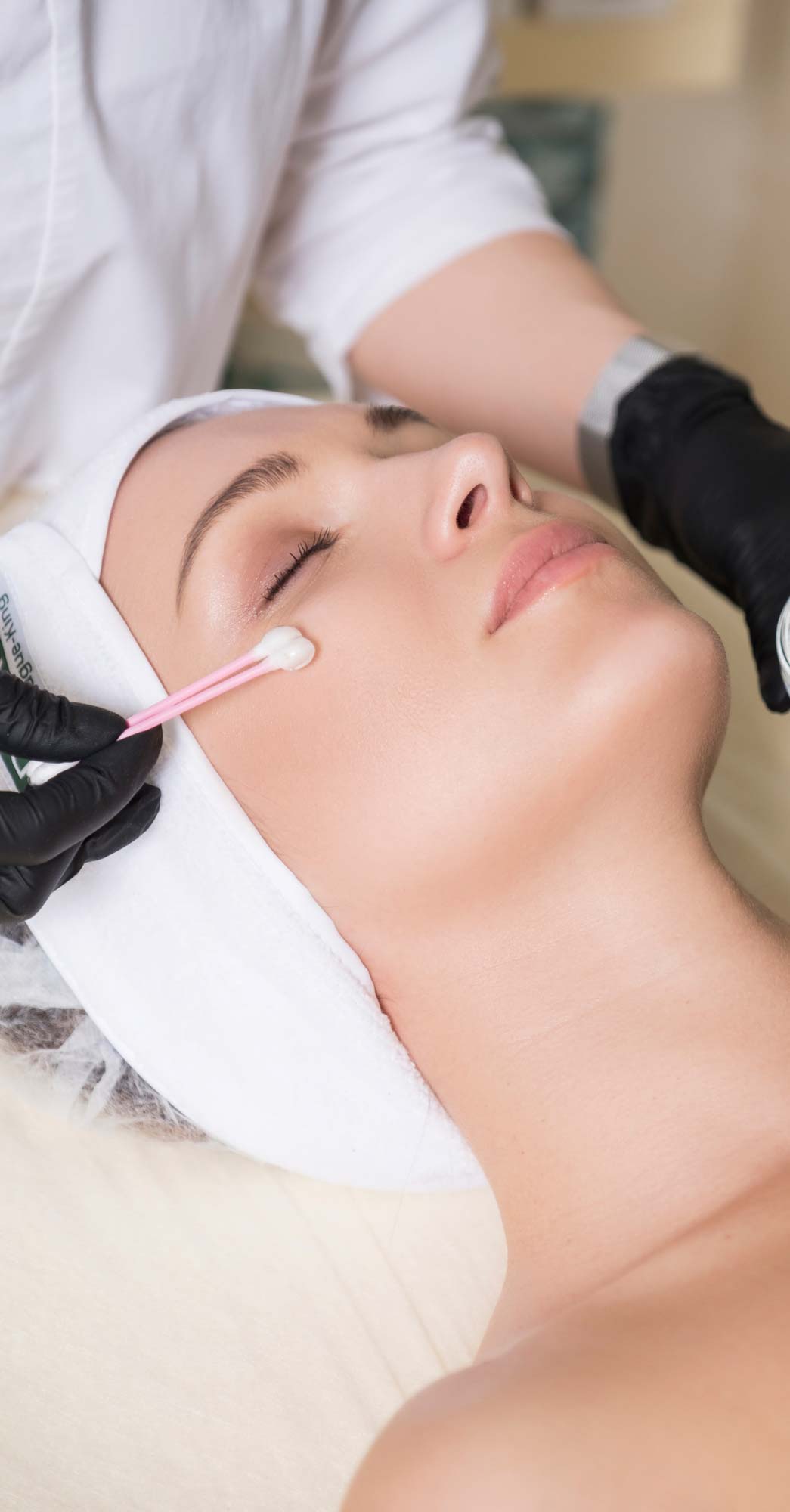 Vi Peel Columbus Ohio
Average rating:
10 reviews
Sep 21, 2021
Customers definitely get the results! Vi Peel Columbus Ohio
I highly recommend SaVéskin! It is evident that Annette is in this business to help others gain confidence. You can tell she truly cares about her clients. She goes above and beyond to ensure her customers get great results. SaVéskin also has great products. I had done a facial at another spa before and much prefer the VIPeel. It would have taken me multiple peels with the other product to achieve the same results of one treatment.
Sep 21, 2021
Highly recommended Botox treatment
ANNETTE IS AMAZING!! I am new to the aesthetic world so I was a little nervous going in. I have now had two appointments with Annette and each time she made my experience so comfortable and relaxed! She walked me through all of my options and then each step of the process to make sure I understood everything that was going on. I can't wait to go back and I highly recommend her to everyone!
Sep 21, 2021
Impressed by the results! Vi Peel Columbus Ohio
I've used a few services at SaVeSkin, and I'm impressed by the results. My skin looks great and youthful. Annette is amazing! She is very patient; she listens, suggests, and explains every procedure very well. The office is spotless and inviting.
Can't imagine going anywhere else!
Sep 21, 2021
Experience was fun and results were amazing! Vi Peel Columbus Ohio
Positive: Quality
I have a VI Peel done with Annette. My results have been amazing! My skin is clearer, my pores are smaller, and my fine lines have softened. Plus she is so easy to talk to and makes the experience fun.
Sep 21, 2021
Totally recommended Botox services! Vi Peel Columbus Ohio
Positive: Communication, Professionalism
Annette was amazing! She listen to my concerns about my skin and my ultimate goals. She recommended a skin treatment and also did a Vi Peel. Love the results! She know her business. I totally recommend her.! Coming back next month!
Sep 21, 2021
Amazing service!
AMAZING! I received a chemical peel service from Annette and she talked me through everything and made me feel more confident about the service. Definitely will be going back.
Sep 21, 2021
At ease and extremely comfortable! Vi Peel Columbus Ohio
Positive: Communication, Professionalism, Quality
Annette was extremely knowledgeable and professional. This was my first experience with a peel and she made me feel at ease and extremely comfortable. I highly recommend and will definitely be back for more services.
Sep 21, 2021
Feel better and look amazing! Vi Peel Columbus Ohio
Positive: Communication, Professionalism, Quality
Annette was amazing. I was unsure where to start with my skin care and she helped me understand what the different types of procedures and treatments were and helped me make my decision. I never felt she was trying to sell me more product or treatments. I will definitely go back! My skin feels and looks amazing now!
Sep 21, 2021
Results are amazing! Vi Peel Columbus Ohio
Positive: Communication, Professionalism, Quality
Annette has been a nurse practitioner for years. She's very knowledgeable, highly qualified and professional. She really takes her time to get to know you and your skin and what you would like to improve. Her results are amazing. Thank you Annette!
Sep 21, 2021
My confidence has risen!
I am so happy with how I look and feel after visiting Saveskin Medi Spa! My confidence has risen! After my VI Peel my skin feels amazing! Nothing painful about this medical grade peel. I recently went back in for a fuller lips. I had the KYSSE injections. I can't stop smiling! I do truly feel Simple. Subtle. Beautiful. Thank You!