Platelet Rich Fibrin Columbus, Ohio
PRF (Platelet Rich Fibrin)
A new way to make collagen! Platelet Rich Fibrin works by utilizing your own natural platelets to instruct the body to create new collagen for firm, smooth and radiant skin. Don't wait, schedule Platelet Rich Fibrin treatment in Columbus, Ohio now!
What is PRF? PRF Rejuvenation is a simple in-office nonsurgical procedure which uses a concentrated serum processed from your own blood. The serum is applied to the surface of or injected into the skin to increase its healing and rejuvenating properties.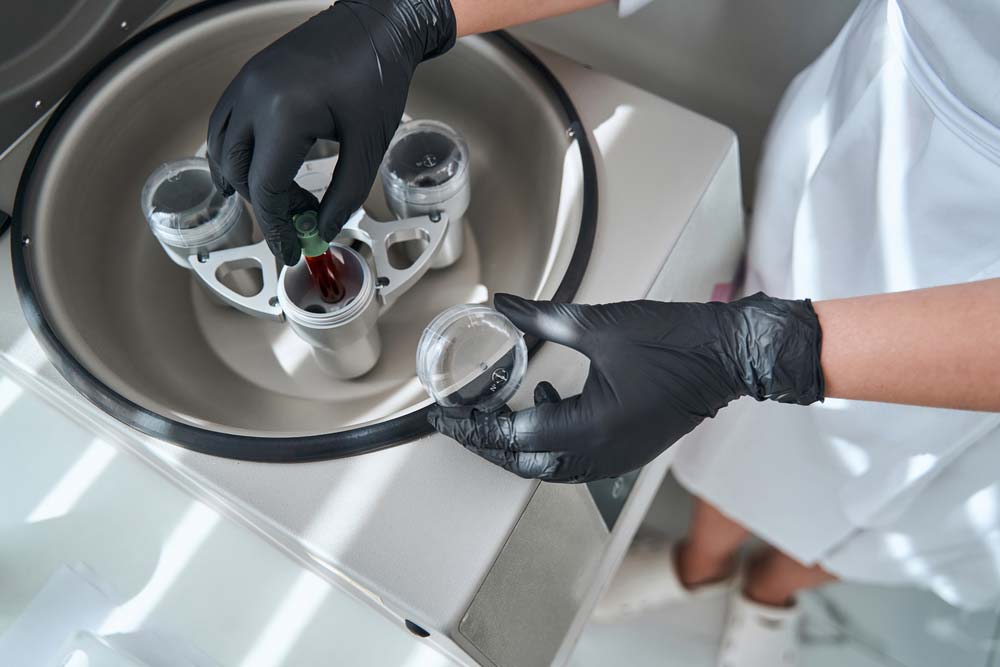 How does it work? A small vial of blood is taken from your arm – less than that normally taken for routine blood tests. The blood is spun in a centrifuge to separate the red blood cells and fibrin. The process concentrates the platelet count to about 4X normal. It is this platelet-rich fibrin that is used in or on your skin to enhance the shape of your face and restore volume to it. The rejuvenation process can begin quickly and can result in a thicker dermis and softened wrinkles or scars. Microneedling can be used in combination with PRF. This helps to carry the serum into the skin. The small channels in the epidermis close very quickly and the skin then begins a healing response. Depending on the depth of the microneedling you may see only redness or you may experience some pinpoint bleeding which spots quickly. It also can be used in conjunction with dermal fillers to increase the effectiveness and longevity of the filler. Advantages of PRF Rejuvenation Uses your own natural platelets – no risk of allergic reaction. Natural collagen is formed in response to the activated platelets PRF is ideal for patients who do not want synthetic fillers. There is little to no swelling, bruising or lumping PRF can enhance procedures for faster, improved healing provides outstanding results with minimal downtimes.
Platelet Rich Fibrin Columbus, Ohio
Average rating:
0 reviews