Get Botox in Columbus, Ohio
BOTOX® injectable cosmetic treatment is a popular, non-surgical option for reducing the appearance of wrinkles in common areas such as the forehead, crow's feet, and between the brows. Botox injections can improve the look of deep lines without surgery or scarring and provide results that last up to 4 months.
Botox and Dysport
Botox® and Dysport® are injectables designed to smooth lines around the central brow (11's), eyes (crows feet) and forehead look softer and less noticeable. Both Botox® and Dysport® are quick and minimally invasive. We utilize a very fine needle to administer several small injections into the muscles that cause the lines. Any discomfort is minimal and brief. You can resume normal activity immediately. Results are obvious within 2-7 days and last on average 3-4 months.
Botox injections block certain chemical signals from nerves, mostly signals that cause muscles to contract. The most common use of these injections is to temporarily relax the facial muscles that cause wrinkles in the forehead and around the eyes. The lines and wrinkles often appear less severe with time because the muscles are shrinking.
Dysport is primarily used for correcting glabellar lines, the frown lines between your eyebrows. Dysport is a great option for those who have moderate to severe frown lines. Botox, on the other hand, can be used to treat many different types of wrinkles, including crow's feet, forehead wrinkles, and laugh lines.
How long do Botox injections take?
BOTOX Cosmetic and Dysport treatments take only minutes to perform. During treatment, Dr. Lichten makes several small injections into the facial muscles that are causing dynamic wrinkles. These injections are practically painless, with many patients saying they feel like a bug bite. Most patients do not need anesthesia but Dr. Lichten can provide a local anesthetic, if needed, to maximize your comfort." Get Botox in Columbus, Ohio now!
When Can I Go Back to Work or Every Day Life?
After a Columbus BOTOX Cosmetic or Dysport treatment, most patients are ready to return to work almost immediately. Most people do not experience any side effects, and those who do generally find them to be minor. Swelling and bruising may occur at the injection site, but this is rarely noticeable and subsides quickly. The results from your treatment will become apparent within three days, with the full benefit visible in two weeks.
Why should I have my Botox done at SaVéSkin Medi Spa?
At SaVéSkin Medi Spa, it is my mission is to create an environment where I can provide excellent and safe patient care to achieve each individual's personal aesthetic goals. My faith and beliefs have long guided me to help others. I have five years as a Nurse Practitioner and over ten years of nursing experience in adolescent psych, nephrology, clinical research, primary care and urgent care. I cannot explain how excited that I am to be able to help women, men and adolescents lift their confidence while practicing aesthetic medicine, my personal passion.
Your Botox Journey is Simple!
Whether you are new to aesthetics or a seasoned veteran, I cannot wait to show you what SaVéSkin has to offer to help you to restore and enhance your natural beauty! I stand by keeping it: Simple. Subtle. Beautiful.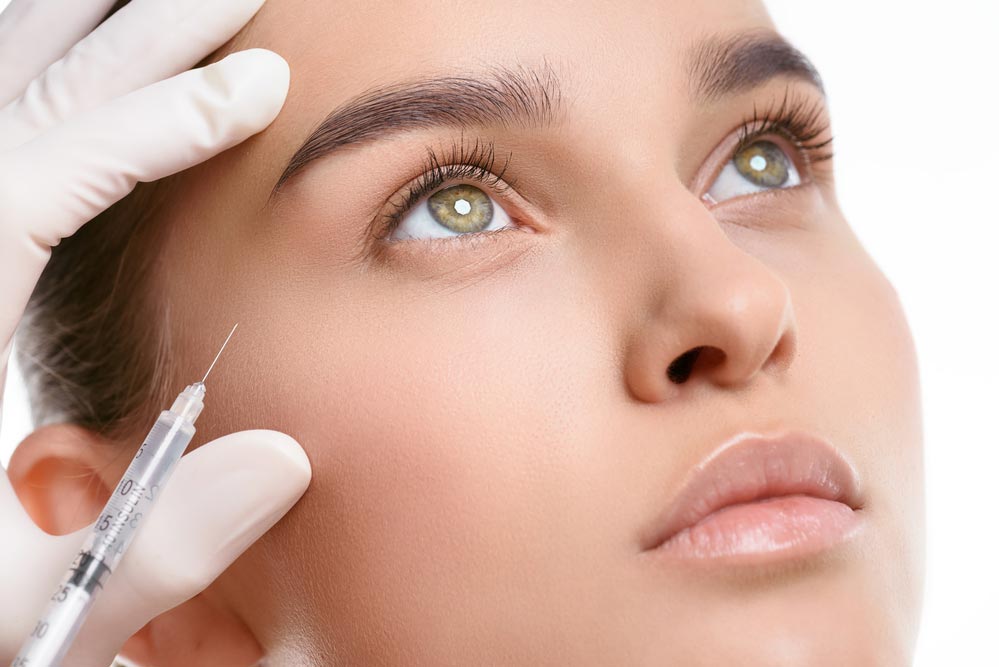 Customer Reviews
Botox Columbus Ohio
Average rating:
10 reviews
Sep 14, 2021
Customers definitely get the results! Botox in Columbus, Ohio
I highly recommend SaVéskin! It is evident that Annette is in this business to help others gain confidence. You can tell she truly cares about her clients. She goes above and beyond to ensure her customers get great results. SaVéskin also has great products. I had done a facial at another spa before and much prefer the VIPeel. It would have taken me multiple peels with the other product to achieve the same results of one treatment.
Sep 14, 2021
Impressed by the results! Botox in Columbus, Ohio
I've used a few services at SaVeSkin, and I'm impressed by the results. My skin looks great and youthful. Annette is amazing! She is very patient; she listens, suggests, and explains every procedure very well. The office is spotless and inviting.
Can't imagine going anywhere else!
Sep 14, 2021
Highly recommended Botox in Columbus, Ohio
ANNETTE IS AMAZING!! I am new to the aesthetic world so I was a little nervous going in. I have now had two appointments with Annette and each time she made my experience so comfortable and relaxed! She walked me through all of my options and then each step of the process to make sure I understood everything that was going on. I can't wait to go back and I highly recommend her to everyone!
Sep 14, 2021
Experience was fun and results were amazing!
Positive: Quality
I have a VI Peel done with Annette. My results have been amazing! My skin is clearer, my pores are smaller, and my fine lines have softened. Plus she is so easy to talk to and makes the experience fun.
Sep 14, 2021
Totally recommended Botox services!
Positive: Communication, Professionalism
Annette was amazing! She listen to my concerns about my skin and my ultimate goals. She recommended a skin treatment and also did a Vi Peel. Love the results! She know her business. I totally recommend her.! Coming back next month!
Sep 14, 2021
Amazing service!
AMAZING! I received a chemical peel service from Annette and she talked me through everything and made me feel more confident about the service. Definitely will be going back.
Sep 14, 2021
At ease and extremely comfortable! Botox in Columbus, Ohio
Positive: Communication, Professionalism, Quality
Annette was extremely knowledgeable and professional. This was my first experience with a peel and she made me feel at ease and extremely comfortable. I highly recommend and will definitely be back for more services.
Sep 14, 2021
Feel better and look amazing!
Positive: Communication, Professionalism, Quality
Annette was amazing. I was unsure where to start with my skin care and she helped me understand what the different types of procedures and treatments were and helped me make my decision. I never felt she was trying to sell me more product or treatments. I will definitely go back! My skin feels and looks amazing now!
Sep 14, 2021
Results are amazing! Botox treatment in Columbus, Ohio
Positive: Communication, Professionalism, Quality
Annette has been a nurse practitioner for years. She's very knowledgeable, highly qualified and professional. She really takes her time to get to know you and your skin and what you would like to improve. Her results are amazing. Thank you Annette!
Sep 14, 2021
My confidence has risen!
I am so happy with how I look and feel after visiting Saveskin Medi Spa! My confidence has risen! After my VI Peel my skin feels amazing! Nothing painful about this medical grade peel. I recently went back in for a fuller lips. I had the KYSSE injections. I can't stop smiling! I do truly feel Simple. Subtle. Beautiful. Thank You!