Body Contouring Columbus, Ohio
What to Expect with Body Contouring in Columbus, Ohio
Radio Frequency Body Contouring (also known as skin tightening) is becoming very popular because it helps remove fat, tighten the skin and improve tone, without any pain or downtime at all! It's a pretty versatile treatment since it can help reduce flabby skin, contour and tighten a post pregnancy tummy, reduce saddle bags and even lift and tighten your bum. Visit us and try our body contouring in Columbus, Ohio.
How does Radio Frequency Body Contouring work? (RF) Radio Frequency Body Contouring heats the skin to over 104 degrees which safely and comfortably minimizes the appearance of cellulite dimpling and fatty bulges, while simultaneously tightening the skin and improving the contours of the target area(s). At the deepest level, the RF alters the network of connective tissues that hold the fat cells in place, pulling them closer together so that the cellulite does not bulge out and create the well-known rippling we associate with cellulite. RF also targets the fat cells themselves, causing them to shrink in size, which has the effect of slimming down the target area. Finally, RF energizes the body's own natural responses by stimulating the lymphatic system to aid in the drainage of unwanted toxins and encouraging the body's natural production of collagen and elastin to reduce skin laxity, strengthen the skin, and improve the physique of the target area. The final result of this powerful deep heating is a slimmer, more toned physique.
When can I expect to see results? Most people will be able to notice an immediate result in the tightness of their skin, but results continue to emerge in the days following the treatment too. Skin is remarkably smoother and muscle tone is more visible too. Normally, multiple sessions are required, generally 1 per week until you've had about 10 treatments in total, this depends on the results you want.
Are there any side effects? Normally there are no side effects from the treatment, but some people might find the treatment area is a little red post treatment but this usually resolves after 30 mins post treatment.
Areas often treated: tummy, hips, thighs, arms, knees, inner thighs, stretch marks.
Schedule Your Body Sculpting Session in Columbus, Ohio
Feel confident in your skin with body contouring from SaVéSkin Medi Spa. Using the most advanced aesthetic lasers and devices, we can help you achieve firmer, smoother skin and get rid of stubborn areas of fat that just won't go away with exercise alone. We offer a variety of options that are customized to your needs so you look and feel your best.
SaVéSkin Medi Spa is dedicated to helping our clients rejuvenate and feel their best. Body contouring can help with stubborn pockets of fat that resist diet and exercise. Body contouring is a new non-invasive method to aid in reduction of fat cells and help you sculpt your body!
Professional Body Contouring in Columbus, Ohio
SaVéSkin Medi Spa offers body contouring procedures for individuals who want to reduce stubborn fat deposits and improve their figure. The main goal of this treatment is to reshape the body by removing fat from areas such as the abdomen, chest, and thighs. Elite Plus Body Sculpting is an innovative procedure that can achieve impressive results on these common trouble spots.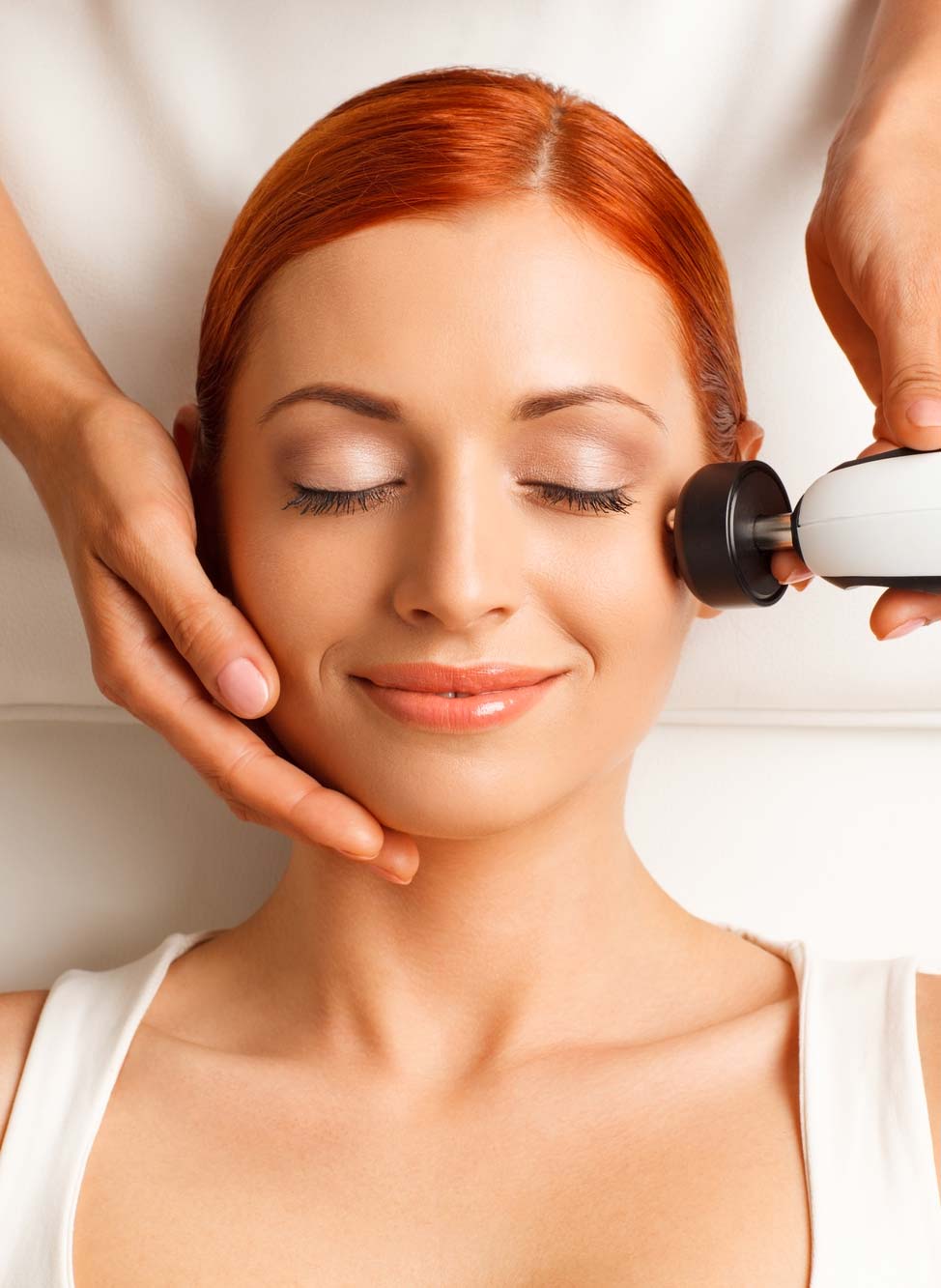 Body Contouring l in Columbus Ohio
Average rating:
11 reviews
Nov 3, 2021
Amazing service! Body Contouring in Columbus Ohio
AMAZING! I received a chemical peel service from Annette and she talked me through everything and made me feel more confident about the service. Definitely will be going back.
Nov 3, 2021
Highly recommended Body Contouring Columbus OH treatment
ANNETTE IS AMAZING!! I am new to the aesthetic world so I was a little nervous going in. I have now had two appointments with Annette and each time she made my experience so comfortable and relaxed! She walked me through all of my options and then each step of the process to make sure I understood everything that was going on. I can't wait to go back and I highly recommend her to everyone!
Nov 3, 2021
Impressed by the results! Columbus Ohio Body Contouring
I've used a few services at SaVeSkin, and I'm impressed by the results. My skin looks great and youthful. Annette is amazing! She is very patient; she listens, suggests, and explains every procedure very well. The office is spotless and inviting.
Can't imagine going anywhere else!
Nov 3, 2021
Customers definitely get the results! Body Contouring in Columbus OH
I highly recommend SaVéskin! It is evident that Annette is in this business to help others gain confidence. You can tell she truly cares about her clients. She goes above and beyond to ensure her customers get great results. SaVéskin also has great products. I had done a facial at another spa before and much prefer the VIPeel. It would have taken me multiple peels with the other product to achieve the same results of one treatment.
Nov 3, 2021
Totally recommended Body Contouring services in Columbus, OH!
Positive: Communication, Professionalism
Annette was amazing! She listen to my concerns about my skin and my ultimate goals. She recommended a skin treatment and also did a Vi Peel. Love the results! She know her business. I totally recommend her.! Coming back next month!
Nov 3, 2021
Experience was fun and results were amazing! Body Contouring in Columbus OH
Positive: Quality
I have a VI Peel done with Annette. My results have been amazing! My skin is clearer, my pores are smaller, and my fine lines have softened. Plus she is so easy to talk to and makes the experience fun.
Nov 3, 2021
At ease and extremely comfortable! Body Contouring in Columbus OH
Positive: Communication, Professionalism, Quality
Annette was extremely knowledgeable and professional. This was my first experience with a peel and she made me feel at ease and extremely comfortable. I highly recommend and will definitely be back for more services.
Nov 3, 2021
Feel better and look amazing! Columbus OH Body Contouring
Positive: Communication, Professionalism, Quality
Annette was amazing. I was unsure where to start with my skin care and she helped me understand what the different types of procedures and treatments were and helped me make my decision. I never felt she was trying to sell me more product or treatments. I will definitely go back! My skin feels and looks amazing now!
Nov 3, 2021
Results are amazing! Columbus Ohio Body Contouring
Positive: Communication, Professionalism, Quality
Annette has been a nurse practitioner for years. She's very knowledgeable, highly qualified and professional. She really takes her time to get to know you and your skin and what you would like to improve. Her results are amazing. Thank you Annette!
Nov 3, 2021
My confidence has risen! Body Contouring Columbus OH review
I am so happy with how I look and feel after visiting Saveskin Medi Spa! My confidence has risen! After my VI Peel my skin feels amazing! Nothing painful about this medical grade peel. I recently went back in for a fuller lips. I had the KYSSE injections. I can't stop smiling! I do truly feel Simple. Subtle. Beautiful. Thank You!