Get Vi Peel Treatment in Gahanna, Ohio
Vi Peel rejuvenates and treats aging and damaged skin. This genuine Vi peel treatment gently exfoliates and reveals a smoother, glowing, and more even skin tone. The rejuvenating series of treatments can treat hyperpigmentation, uneven skin tone, fine lines and wrinkles. Most patients enjoy the refinement without downtime. Vi Peel uses the highest technology to treat facial rejuvenation such as acne scarring and fine lines and wrinkles around the eyes.
What is Vi Peel?
A chemical peel treats the outer layers of skin to reveal a smoother, glowing, and more even skin tone. Get Vi Peel treatment in Gahanna, Ohio.
Who is it for?
This treatment is appropriate for everyone regardless of age, skin type or skin color. Vi Peels are custom selected to suit your skin's specific needs, including: fine lines, wrinkles, sun damage, pigment irregularities, acne, and acne scarring.
(Pssst… A peel can also be used on other parts of the body, including the neck, chest and hands!)
A Vi Peel will reveal brighter, smoother and tighter looking skin for any skin type with minimal downtime and mild peeling for up to 5 days. This peel not only works to exfoliate dead skin cells on the outer surface of the skin, but also works in the deeper layers to boost collagen production, improve elasticity, diminish lines and wrinkles and reduce irregular skin pigmentation. Lastly, it works to restore hydration, enhance the skin's protective barrier and prevent future damage.
What is VI Peel?
Get your VI Peel treatment in Gahanna, Ohio. Vi Peel contains a synergistic blend of powerful ingredients suitable for all skin types. This peel will help to improve the tone, texture, and clarity of your skin and provide anti-aging benefits. Tightens skin, smooths texture, and brightens tone. Specifically formulated to rejuvenate and help prevent future damage to the skin. A great first-time peel for all age groups who want fresh, healthy, radiant skin.
VI Peel for Skin Concerns
Sensitive Skin
Early Signs of Aging (Ages 20+)
Rough Texture
Keratosis Pilaris
VI Peel Benefits
Restores a more even skin tone
Smooths away rough skin
Reduces the appearance of fine lines and wrinkles
Reduces the appearance of Keratosis Pilaris
Schedule your session now!
The Vi Peel treatment is an innovative solution to acne, fine lines, wrinkles, uneven skin tone, sun damage, stretch marks or other conditions that indicate aging. A Vi peel can reveal smoother, healthier skin within two weeks of treatment. Learn more about the Vi Peel procedure at our office in Gahanna, Ohio.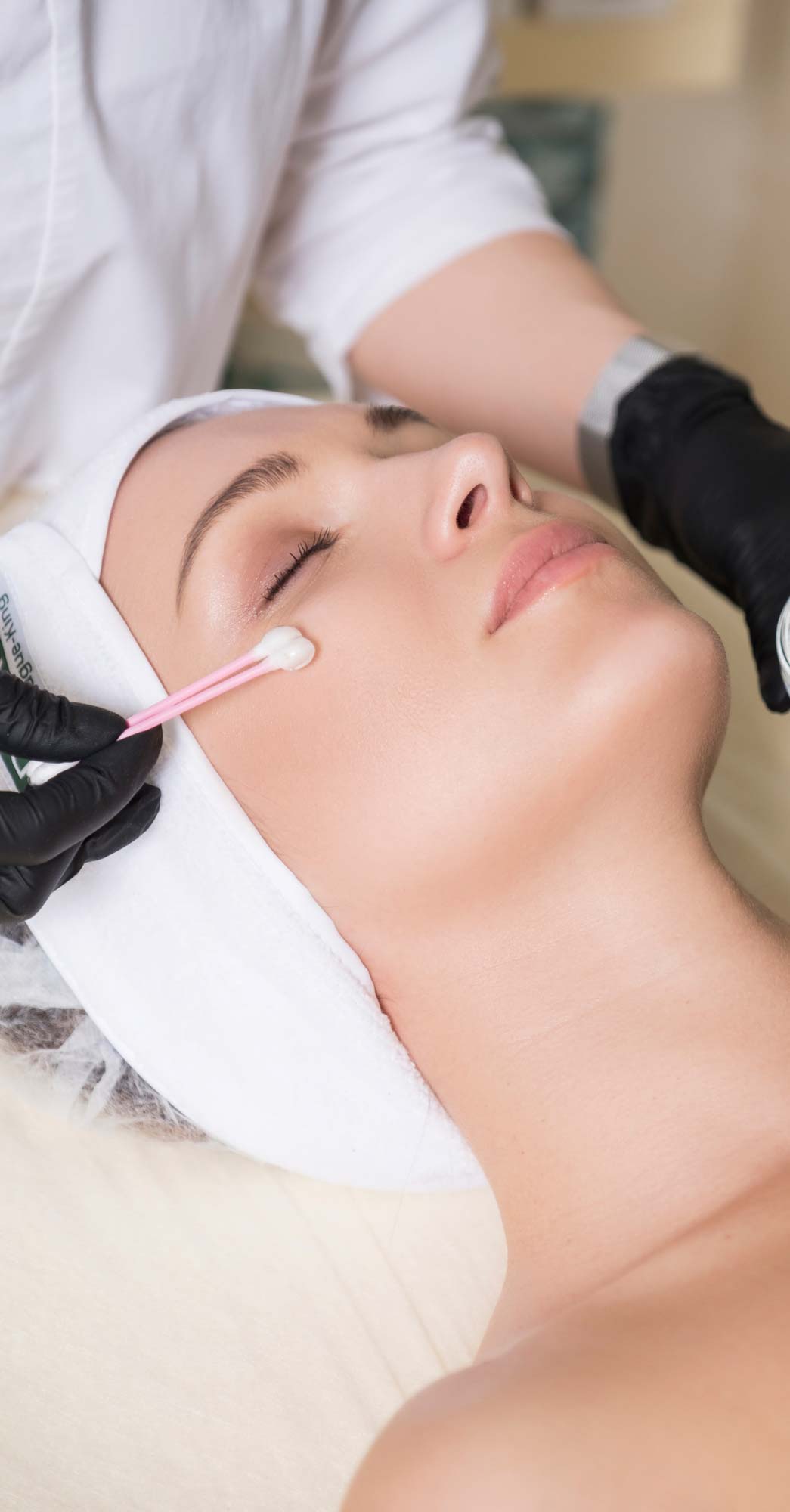 Vi Peel Gahanna, Ohio
Average rating:
0 reviews