The best hair restoration center in Gahanna, Ohio
At SaVéSkin Medi Spa, we provide Platelet-Rich Fibrin® to our patients in Gahanna, Ohio suffering from hair loss due to genetics, medical conditions or scalp damage. PRF is the only FDA-approved treatment that utilizes platelet-dense plasma injections to increase hair growth while reducing the appearance of scars.
Who is it for? Patients who are experiencing thinning hair can achieve a full head of hair safely and naturally using Platelet-Rich Fibrin for hair restoration. This revolutionary treatment involves the use of PRF to stimulate the body's own hair growth. This procedure can be performed on an outpatient basis and requires little-to-no downtime. This treatment is best done in series of 4-6 treatments and packages are available. Individual results may vary.
Benefits of PRF for hair restoration: Can reduce shrinking of hair follicles Provides positive results for both men and women. Benefits are seen gradually over time, making it less likely others will notice you've undergone a procedure that stimulates the growth of hair follicles. Contact us today to schedule hair restoration in Gahanna, OH.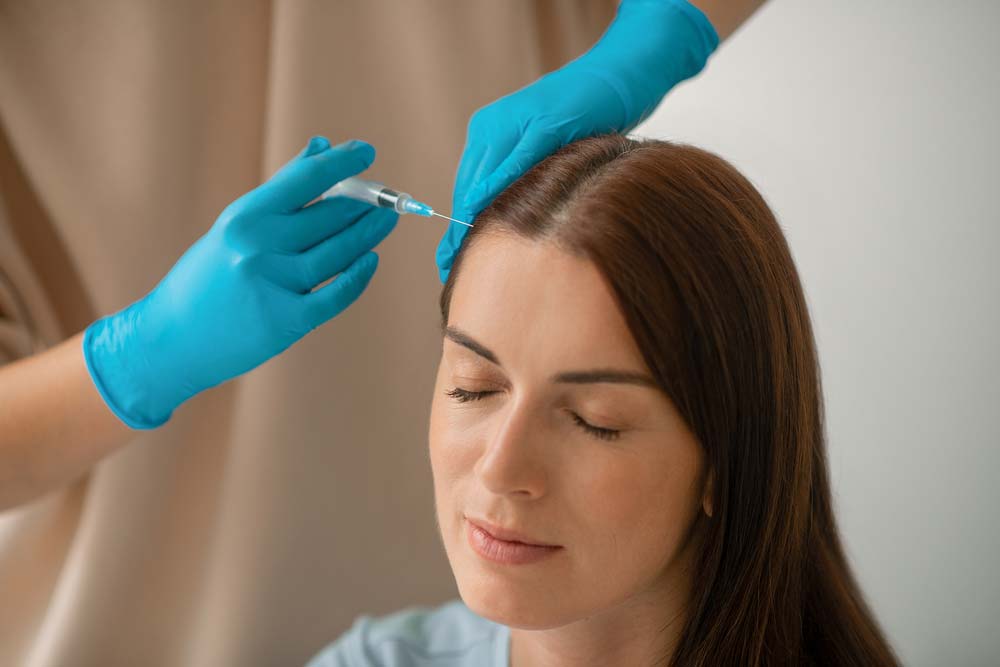 About SaVéSkin
(sa veh skin) – At SaVéSkin Medi Spa, it is my mission is to create an environment where I can provide excellent and safe patient care to achieve each individual's personal aesthetic goals, including hair restoration treatment. My faith and beliefs have long guided me to help others. I have five years as a Nurse Practitioner and over ten years of nursing experience in adolescent psych, nephrology, clinical research, primary care and urgent care. I cannot explain how excited that I am to be able to help women, men and adolescents lift their confidence while practicing aesthetic medicine, my personal passion.
My journey in skincare began as long ago as middle school and as my skin aged, I struggled with adult acne, decreased collagen, dullness, sun damage, melasma, fine lines and wrinkles. Aesthetic medical care has given me the ability to erase years of aging while keeping my God given features. Whether you are new to aesthetics or a seasoned veteran, I cannot wait to show you what SaVéSkin has to offer to help you to restore and enhance your natural beauty! I stand by keeping it: Simple. Subtle. Beautiful.
Hair Restoration Treatment Reviews
Find out what our customers are saying about our Gahanna, Ohio hair restoration treatment! These are all authentic customer reviews compiled from Google and social media. Find out what everyone is raving about!
Hair Restoration in Gahanna, Ohio
Average rating:
0 reviews